Unable to find weather for your location
Please try again later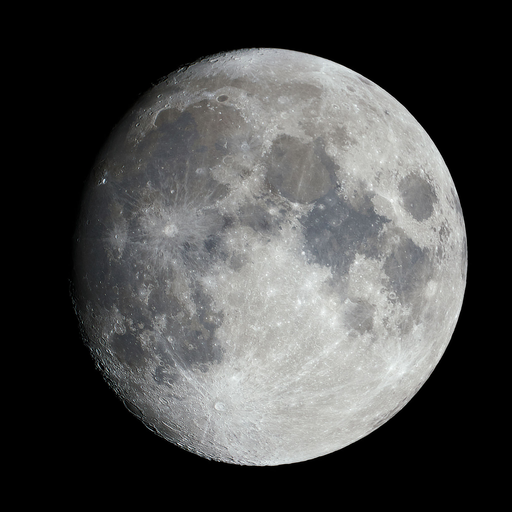 Moon Phase
Waxing gibbous
No Forecasts found for your location
Please try again later.
Coastal Waters Forecast for Northeast Florida/Southeast Georgia
National Weather Service Jacksonville FL
A trough of low pressure will linger across the waters this weekend and early next week with light winds and low seas. An unsettled weather pattern is expected with scattered to numerous showers and thunderstorms each day through early next week.
Atlantic Coastal Waters from Altamaha Sound GA to Flagler Beach FL out to 60 nm. Seas are provided as a range of the average height of the highest 1/3 of the waves, along with the occasional height of the average highest 1/10 of the waves. GULF STREAM. The approximate location of the west wall of the Gulf Stream as of Jul 02, 2020 at 1200 UTC. 67 nautical miles east of Flagler Beach. 74 nautical miles east of Saint Augustine Beach. 85 nautical miles east of Jacksonville Beach. 105 nautical miles east of St Simons Island. This data courtesy of the Naval Oceanographic Office.
REST OF TONIGHT
East southeast winds 5 to 10 knots becoming north northeast toward early morning hours Seas 1 to 2 feet Dominant period 3 seconds increasing to 9 seconds after midnight Inland waters mostly smooth A chance of showers and a slight chance of thunderstorms
SATURDAY
Northeast winds 5 to 10 knots becoming east in the afternoon Seas 2 feet Dominant period 9 seconds Inland waters a light chop A chance of showers
SATURDAY NIGHT
South southeast winds 5 to 10 knots becoming south southwest after midnight Seas 1 to 2 feet Dominant period 8 seconds Inland waters a light chop A chance of showers and thunderstorms
SUNDAY
South southeast winds 5 to 10 knots Seas 2 to 3 feet Dominant period 9 seconds Inland waters a light chop Showers and a slight chance of thunderstorms
SUNDAY NIGHT
South southwest winds 5 to 10 knots Seas 2 to 3 feet Dominant period 9 seconds Inland waters a light chop Showers likely and a slight chance of thunderstorms
MONDAY
South winds 5 to 10 knots Seas 2 to 3 feet Dominant period 9 seconds Inland waters a light chop Showers and a slight chance of thunderstorms
MONDAY NIGHT
Southwest winds 5 to 10 knots Seas 2 to 3 feet A chance of showers and thunderstorms
TUESDAY
South southwest winds 5 to 10 knots Seas 2 feet Showers likely and a chance of thunderstorms
TUESDAY NIGHT
Southwest winds 5 to 10 knots Seas 2 to 3 feet A chance of showers and thunderstorms
WEDNESDAY
Southwest winds 5 to 10 knots Seas 1 to 2 feet A chance of showers and thunderstorms
Reporting time 08:46 PM EDT Fri Jul 3 2020
REST OF TONIGHT
Southeast winds 5 to 10 knots becoming east northeast toward the early morning hours Seas 2 to 3 feet Dominant period 9 seconds A chance of showers and a slight chance of thunderstorms
SATURDAY
North northeast winds 5 to 10 knots becoming east in the afternoon Seas 2 to 3 feet Dominant period 9 seconds A chance of showers
SATURDAY NIGHT
South southeast winds 5 to 10 knots becoming southwest after midnight Seas 2 to 3 feet Dominant period 9 seconds A chance of showers and thunderstorms
SUNDAY
South winds 5 to 10 knots Seas 2 to 3 feet Dominant period 9 seconds Showers and a slight chance of thunderstorms
SUNDAY NIGHT
South southwest winds 5 to 10 knots Seas 2 to 3 feet Dominant period 9 seconds Showers likely and a slight chance of thunderstorms
MONDAY
South winds 5 to 10 knots Seas 2 to 3 feet Dominant period 9 seconds Showers and a slight chance of thunderstorms
MONDAY NIGHT AND TUESDAY
South southwest winds 5 to 10 knots Seas 2 to 3 feet A chance of showers and thunderstorms
TUESDAY NIGHT
Southwest winds around 10 knots Seas 2 to 3 feet A chance of showers and thunderstorms
WEDNESDAY
Southwest winds 5 to 10 knots Seas 2 to 3 feet A chance of showers and thunderstorms
Reporting time 08:46 PM EDT Fri Jul 3 2020